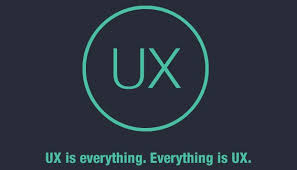 Why do you need periodic UX Reviews?
Remember the need of Software Maintenance of Bug Fixes, Server Upgrades etc, similar the UX experience journey of users need to be reviewed constantly to stay aligned with the evolving User needs and changes in user expectations.
As more pervasive technologies available in the OS/Device/Eco System/TG Segment Change, its important to conduct UX Review. Ideally to be conducted by an external agency/team primarily to enable received unbiased perspectives. Its important to ratify the right design principles but also stay open for recommendations.
Here are some of the key points to consider while conducing a UX review
1. Identify Business Goals and User Needs
For revealing business goals and user needs, the process can be light and lean (simple questionnaire and a 1-hour discovery) or in-depth (user interviews, shadowing customer support, and multiple stakeholder interviews).
2. Diving Into Analytics
If conducting review of a web app, then leverage Google Analytics for the following
Bounce Rates of popular landing pages
Time of page
Conversion goals
Web statistics
User Flows
All this across specific timeframe and segments.
3. Simple Personas & User Flows
Get access to existing personas (If already available), else use the basic interview technique by talking to Product Manager, Customer Support, Technical team etc to create personas
Understand existing User Flows again data from Google Analytics or via conversations and using the application
4. Identify Issues
When you move through the user flows, consider the user goals on each page to identify issues
Use a basic method of classifying and categorising the issues for ease of understanding where 1 is Low priority and 4 is Critical is priority
Cosmetic only—Need not be fixed unless sufficient time is available on a project.
Minor usability —Low-priority issue that is less important to fix.
Major usability —High-priority issue that it is important to fix.
Usability catastrophe—It is imperative to fix such an issue before releasing a product.
5. Provide Actionable Solutions and Opportunities
While is its always easy to find issues based experience and knowledge, the hardest part is to always provide actionable solutions and ideas
Create your perspective of designs and provide detailed justification of its benefits . Depending on the timeline and budget, you can provide ideas for all pages or provide a sample recommendation as a summary
To quantify some of your perspectives, you could leverage some A/B Testing, or solicit peer review of your recommendations from within the client teams or from external network of UX designers
6. UX Review Report
While preparing the report, remember the key that "its somebody's baby". Ensure that you focus on the good practices that has been incorporated and highlight the actions to be performed based on the recommendations.
A UX review is designed for quick wins. It's a simple insurance policy against obvious UX issues choking the bottom line of the business.
Start outlining a plan of action with suggested dates. Of course, you aren't a project manager or product manager. But at least you're closing the conversation in terms they respect and understand.
Have you done your reviews yet?
How has it helped your business?
If not whats stopping you?
Talk to us contactus@aguaisolutions.com