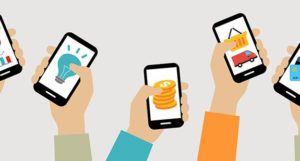 Earlier this year, a report mentioned that India's app usage grew by 43% in 2016. Practically every business we know today has an app or aspires to have one. So if you're venturing into the world of mobile apps, or contemplating it, wouldn't you want to know what makes one app better than another? Here are a few key things to keep in mind:
Simple and user-friendly: Think of the apps you use most often. You love them for their utility but that means nothing if they are complicated to use. With numerous competitor apps in the Play store, the only way users stop at your app instead of moving on to the next one. The user experience (UX) is what sets your app apart. Ask yourselves the behavior around the app, when and where would a user use the app? How intuitive is it? Are there too many call-to-action buttons?
Analytics: All businesses, especially early stage, lean startups need to measure each move or the lack of one on their app, so be sure to get analytics built into your app. Tools such as MixPanel, Clever Tap, Google Mobile Analytics, enable you to study behavior, retention, segmentation and funnel workflows.
Social media: Speaking of user-experience, start it out the right way. It's essential to use Facebook login or single sign in. Integrate sharing and other social features like inviting friends, creating profiles etc. All these features add to personalization and increase retention numbers of your app.
Feedback: All products need to evolve and that's only possible with consistent feedback from its users. Build in easy feedback features like automated survey, bug reporting, in-app feedback, ratings and reviews, real-time user chats etc. Several tools such as Apptentive, HelpStack, helpshift, offer these services.
Security & Privacy: Some apps need this more than others. Think banking and finance apps, legal or healthcare. Even large e-commerce apps that hold payment information and subscriber information need to man their data very heavily. When working with an app developer, remember to ensure PBD, 'Privacy by Design' approach. This aims at building privacy and data protection up front, into the design specifications and architecture of information. One must also understand how privacy works with third-party tool integrations.
Loading or launch time: What good is an app that doesn't open? If your app is slow to load or crashes often, it will be uninstalled. Whether it is cache images, compressing and resizing them, reducing HTTP requests or loading data as required. A good mobile developer will help your app performance and make sure load time isn't more than 6 seconds!
Offline Features: A big part of the performance of the app is the ability to access at least some features offline.
Customization: Allowing the user to adjust settings, colours, font size, privacy etc. is also a part of a good user experience. However, this may not be applicable to all kinds of apps but works well for those that are social in nature.
Android, iOS or both: Take time to understand where your users are. However, cross-platform tools such as Cordova, Phone Gap, Xamarin among others enable you to create apps for both operating systems in a relatively simpler way.
Regular Updates: As annoying as these maybe, updates are imperative and a sign of a thriving mobile app. It shows that you use feedback to evolve your product. The ongoing development allows you to fix bugs and add new features to sustain your popularity.
Your mobile app is a reflection of your business. Your startup's growth, innovation, and dynamic nature should be visible in your mobile app too.